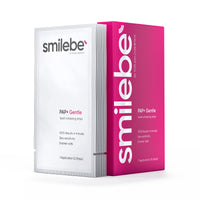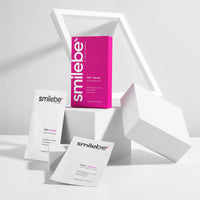 Gentle Whitening Strips
Introducing Smilebe Gentle Whitening Strips - our latest addition to the Smilebe product line. These strips are formulated based on the gentle whitening PAP+ formula and are safe and effective for individuals with the most sensitive teeth.
Safe and gentle teeth whitening

Designed to avoid gum irritation and enamel damage

Comes with seven whitening sessions
How do Smilebe PAP+ strips whiten teeth?
The strips fit snugly onto the tooth's surface and release the active ingredients of the PAP+ formula into the enamel structure for a rapid whitening effect while remineralizing the enamel.
Do PAP+ strips cause tooth sensitivity?
Unlike peroxide-based formulas used in professional whitening treatments, Smilebe's PAP+ strips do not increase tooth sensitivity.
What's included in the Smilebe PAP+ strips package?
Each package includes seven sachets, with two strips (one for upper and one for lower teeth) per sachet.
Glycerin, Aqua/Water, PVP, Ethylcellulose, Alcohol, Sodium Polyacrylate, Phthalimidoperoxycaproic Acid (PAP), Xylitol, Potassium Citrate, Hydroxyapatite, Rebaudioside A, Menthol, Sodium Citrate, Xanthan Gum, PVM/MA Copolymer, C12-15 Pareth-3.
View full details
PAP+ is an effective alternative to traditional teeth whitening formulas that use peroxide-based ingredients, as it is less likely to cause tooth sensitivity or irritation.
Three powerful ingredients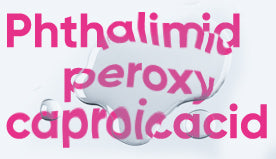 Whitening
PAP+ provides a safe and effective way to whiten tooth enamel without causing pain or negative side effects, making it an ideal choice for individuals with sensitive teeth.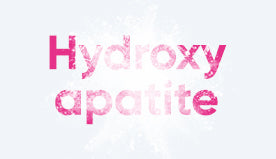 Strengthening
Hydroxyapatite is the main component of bone tissue and teeth, and helps to replace lost minerals in damaged areas of enamel, making the teeth stronger and more resilient.
Protecting
Potassium Citrate powerful desensitizing agent that helps remove pre-existing sensitivity. It penetrates the tooth and dentin layer, providing long-term protection against pain and hypersensitivity.
How to use
Clean your teeth with toothpaste or tooth powder for 1-2 minutes and dry the surface of the teeth.
Remove the long strip and place the sticky side onto your upper teeth. Press the strip firmly and fold the remaining part of the strip onto the back of your teeth to secure it in place. Repeat this action with a short strip on your lower teeth.
Wait for 30 minutes with the strips in place. Remove the strips and rinse your mouth with water.
Use the strips as often as necessary to achieve your desired level of whitening.
Experience the reality of gentle teeth whitening
Our PAP+ formula effectively whitens teeth without releasing harmful free radicals, making it safe for even the most sensitive teeth. Enjoy a brighter smile without any negative side effects.
Add to cart
$18
$29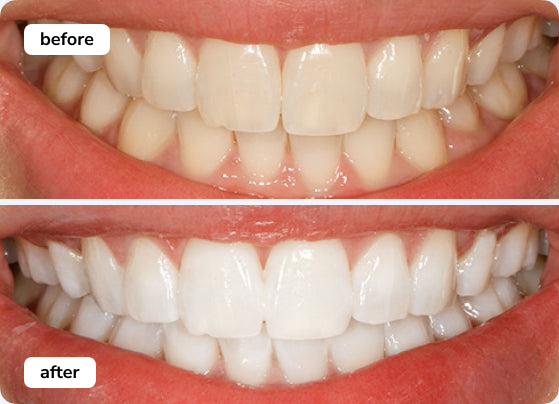 Achieving a snow-white smile has never been easier
Each bag includes two strips for the upper and lower teeth, making it convenient and accessible. Simply stick the strips onto your teeth, wait for 30 minutes, and carefully remove them to reveal your whitest and brightest smile yet.
Experience sensitivity-free
Our PAP+ formula offers fast whitening, desensitization, and remineralization benefits without causing an increase in tooth sensitivity.
Have questions? We've got answers!
How does PAP+ formula whiten teeth?
PAP+ formula whitens teeth by oxidizing stains without releasing harmful free radicals that can damage the enamel and cause sensitivity. This means that the enamel remains protected during the whitening process.
What's the difference between the Premium whitening Kit and Smilebe Gentle strips?
The Premium whitening Kit is a stronger formula that can be compared to professional dental office whitening treatments, while PAP+ strips are a gentler solution for teeth whitening, especially if you're prone to tooth sensitivity.
What'sthe difference between the Premium Enamel whitening Kit and Smilebe Gentlestrips?
The Premium Enamel whitening Kit uses a stronger ProFormula formula that can be compared to professional dental office whitening treatments, and includes a light activator for better results. PAP+ strips are a gentler solution for teeth whitening, especially if you're prone to tooth sensitivity.
How long does it take to see results from PAP+ strips?
Results of whitening are visible after just one use of PAP+ strips. Use as many strips as necessary to achieve maximum results.
Can I use Smilebe products with braces?
We recommend waiting for braces to be removed before undergoing any whitening procedure or consulting with your dentist.
Is it possible to use PAP+ Strips with veneers, crowns, or fillings?
While veneers, crowns, and fillings cannot be bleached, Smilebe's PAP+ whitening formula can oxidize stains on your natural teeth, resulting in a uniform enamel tone and color balance between your natural teeth and any dental restorations. However, we advise consulting with your dentist before using the product to ensure its suitability for your specific case.